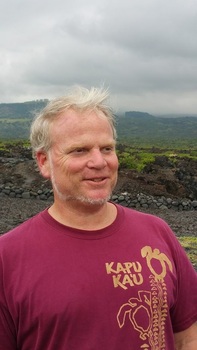 Danny Miller, one of the owners and hosts at the Hilo Bay Hale BNB and Jungle Farmhouse
invites you to learn more about Hawai'i's incredible natural and cultural resources and what everyone can do to help protect this natural paradise we all cherish. His films about Hawai'i have aired on PBS Hawaii, won numerous awards and have beed distributed to schools and libraries throughout the islands. His most recent film, NA KUPU MANA'OLANA: SEEDS OF HOPE had its mainland premiere at the Museum of the American Indian at the Smithsonian Institute and is his second film to air on PBS Hawaii.
You can visit the websites for three of his films below and learn more about each production. To preview his upcoming work go to:
Danny Miller Films
Mahalo!
---
---
SEEDS OF HOPE

Meet the innovative farmers across Hawai'i who are returning to traditional and sustainable forms of agriculture.

TURNING THE CANOE

Discover how the island of Maui and Hawai'i can become a model for sustainable living, technology, energy and agriculture for the world.

PUNALU'U EXPERIENCE

Experience the magic and beauty of the natural and cultural resources at Punalu'u black sand beach on the island of Hawai'i. Home to the Honu (green) and Honu'ea (hawksbill) sea turtles.